Hey, Congrats! for being a college student. I have lived in a dorm for three years since graduation, so I completely understand your struggle regarding dorm preparations. Don't worry. I have prepared a precise checklist which includes all dorm room essentials for guys.
This checklist is proven best in the education community. For ease, I have divided the checklist into three sections – Move-in items, Everyday Essentials and Just Cool Stuff.
For convenience, I have recommended the best products in the marketplace, and secondly, most of us overhyped the college packing, so I have also written about What you don't want?
Dorm Room Essential for Guys
It should be the first thing on the college shopping list. In most universities, you will find small dorm rooms to make your space organized, and secondly, when you want to move to a new dorm room or apartment, these items will save you time and energy, 
It's a large plastic container you will find in every dorm room. As per requirements, you can use. I put on my books, sneakers or extra clothes. You can keep a tote inside your dorm beds; it's the best place to access one. It's recommended to take totes with a lid.
I have shared the tote box, which has good storage and is durable
Ikea bags for college move in
It's a heavy-duty bag with backpack straps, and it plays a vital role when you move the stuff to your dorm room from your home. If you want the replacement of a tote, you can take this as an option.
It's my recommendation to keep one or two bags in your dorm room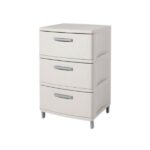 It is the best dorm essential for guys. With storage drawers, you can easily organize and access your important stuff. I use storage drawers for keeping clothes for each day of the week.
It comes in various sizes and colours. Even if you getting storage safe from your college, you must buy these storage drawers. It helps a lot and gives comfort in the move-in & move-out process from the dorm.
While preparing this article, I checked these everyday essentials multiple times to see whether I had mentioned all dorm necessities or missed anything. While these are the essentials which are vital for one to have before moving into a dorm –
Most of us buy the bare dorm bed essentials, which include Blanket, Comforter, and Pillows, but there are some additional things to get for a college dorm bed –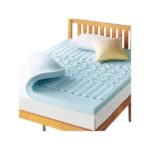 Good Hyegine is the first wall towards disease. As we all know, beds in the dorm room are used by previous students as well. To be safe from germs, a mattress topper is a great option.
As you see, I have put it on the top of everyday essentials. In my opinion, it is one of the important dorm room essentials for guys.
Mostly, the Dorm Mattresses we got are not very comfortable, which results in uncomfortable sleep, and more often, you can get lower back pain as well.
A Mattress Pad is a great alternative to avoid such problems. As per your comfort, you can get one; it comes in sizes 2, 3 and 4 inches.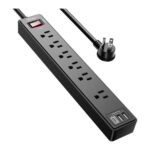 The power strip is the soulmate of our gadgets. It helps a lot to organize our device's wiring and helps in simultaneous usage. Try to get a good one with a long cord and outlets, depending on the number of gadgets you use.
I recommend getting a fan for your dorm room. It has multiple benefits, such as helping to cool your space, helping ventilation, and if a nearby room party is going on, then a dorm fan helps to avoid much noise and gives comfort in sleeping.
As per your budget, you can get one. If you want, you can check my article on Best Fans for Dorm Room. All the listed fans are used by students, and I have also mentioned the one which I have used.
In the list of dorm room essentials, you might be thinking, why this,
As most of us will be using shared bathrooms in the dorm, whether you go with apartments or suites, there is significantly less chance you get a private bathroom for each student. To configure all toiletries in one place, Shower Caddy is the best option.
Various options in the marketplace for dorm shower caddies are available in plastic and bag form. You can choose as per your choice.
As this section covers shower essentials, you must have a good pair of shower slippers and a bath towel.
If you have any sort of allergies or any type of treatment going on, you must have the right medicines to bring to college. 
Even if you feel a headache during your daily routine, you must consult a doctor and keep the medicine for the emergency.
With a clean cloth organizer, it is necessary to have one bag or basket which keeps your dirty clothes in one place, so laundry bags are the best option.
Most importantly, it helps to keep your dirty socks away from your roommate.
With day-to-day college hustle, our skin is also affected. During late-night study, you will have dark circles around the area. It's better to procure such things. You should include skin care in your routines.
It would take a couple of minutes from your routine. My list of skin care products is quite minimalist but essential – cleanser, moisturizer, eye cream, sunscreen, brightening skin serum.
Conclusion: Having skin care in your routine makes your face stress-free and glow, which indirectly boosts your confidence as well.
Locks ( Laptop Bags, Suitcase and Bike )
You might be sharing the dorm room, so to safeguard some essential things, you can have a lock for your suitcase. In conclusion, precaution is better than cure. The rest depends on you, what's your perspective. 
Note: If you are purchasing the college bike, do remember to take the lock for the bike as well,
This list is shorter. Under this, you can include scissors, bookmarks, sticky notes, notebooks, highlighters, pens, pencils, and a backpack, stuff that eases your studying process.
I will not recommend taking books related to your classes. You should take it after you spend one week, as most professors recommend the best one and give plenty of notes.
For clothing, it depends on your style, but only a little. You can bifurcate in two parts: some of the regular clothing you would be wearing in your day-to-day classes and some of the dresses you are going to a party at weekends, While some go with footwear part as well.
But for college classes, I recommend having a good pair of shoes that feel comfortable and active,
You have some pairs of undergarments, socks, and joggers. You must include this as well.
You might be excited to know the gadgets necessities for a dorm room. First, I don't suggest you take a desktop if the work can easily be done with a laptop, as the space of the dorm table is significantly less. In that situation, if you take the desktop, it will make the table more cozy. So, it is better to try to find a laptop that relatively matches your prerequisites.
For making notes, I prefer an Apple iPad. If you have the budget, you can take one, while it helps me a lot. 
Some more gadget essentials which I kept before moving into the college dorm: Portable Charger, Headphones, Portable SSD, Desk Lamp, Earbuds, filter pitcher, and electric kettle.
Yeah, there are multiple other gadgets I can include, like microwaves, vacuum cleaners, and many more. If you read below the "Don't Section," you will know why I have not included it.
While I missed this, one of my readers made me add this. Yeah, an umbrella and raincoats are also the mandated college essential for guys. You can also prefer the backpack with rain covers. To a certain extent, it safeguards your stuff inside your bags.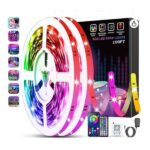 It's pretty decent stuff you can buy to decorate your room, but before installation, get permission from your roommate.
I also have an alternative, the night light, which you can easily install on your desk.
This is the optional stuff. I keep my bath and beach towels separate, as I had mentioned.
In place of iron, it is a great option. It takes less area and is easy to use. There is a reason I have not included it in the everyday essentials, as everyone has their perspective on iron and steamer.
I have a real scenario: one of my roommates neither brought an iron nor a steamer. She got the wrinkle releaser, as she fears using an iron and steamer.
For me, it's the best one to make me fit. While much of my work around the campus, like taking groceries, I used my bike. Yeah, it also saves some of my bucks from transportation, and most importantly, it also helps me reach on time to my class from my dorm.
Well, a bike in college helps me a lot. As per your budget and convenience, you can buy one.
After covering all the essential ones, I have listed some of the don't buy dorm room essential for guys, which will save your time and money. Do check this.
Don't Bring Dishware –  With a busy college schedule, no time is there for washing dishware, and if you have a communal washroom, it will be more challenging to clean the dishware. You should go with recycled disposable; it is more convenient.
Don't Bring kitchen appliances – In some dorms, kitchen appliances are available/ If you use any of the appliances daily, you can buy one, but I don't recommend getting kitchen appliances.
Don't Bring Desktop / Computers – You know the size of the dorm and the desk you will get. If you say you have a gaming channel, then as per suitability, you can bring other options. Getting an upgraded laptop is the best alternative.
Don't Bring a Printer – It depends on the ease of availability of printers around your campus. At my university, I got the printer in the common area of the dorm, which is entirely free. 
Don't Bring All of Your Hobbies – In our college, we have a tight schedule, so we don't get much time to spend on our hobby part. I like to do photography, so I bring the essential lenses, not all the stuff. Taking care of unused things and arranging additional space is an issue.
Don't Bring Much Decoration – As already the dorm rooms are small in size, placing decorations makes it more cozy. If you want, you can go with decent things, LED lights, and one or two hanging photo frames, but not much, as you will be sharing a room with someone, so you need to consider their comfort also.
I have covered all the basic dorm room essential for guys. If I have missed something or have any additional suggestions, please notify me via comments or email.
About the author ....
Hi, I'm Erie Wilson "Think Tank" of this blog. Sharing knowledge related to career decisions since 2020, If you have any doubts related to choosing majors or searching for colleges, you are free to ask in the comments or send me an email.