When students start their careers, they don't have the experience to make the right decision; for them, all glitters seem to be gold. In such a situation, one needs to research from the right sources and make conversation with experience persons; with this perspective, our team has researched the various key factors that will help the students "How to choose a law school."
You might be aware of how much the law schools are expensive; for getting admitted to a good law school, students need to take the loan and take the help of various scholarship programs after paying fees. 
When you complete your law degree and don't get employment due to certain college flaws, you will feel cheated and standing alone with the burden of education debts. 
To cope with such a situation in the future, you need to do some smart work, make a list of the colleges that satisfy the key factors for choosing the right law school. 
Frequently Asked Questions
Law schools application fees are expensive, apart of wasting money and time, we should take decision wisely by considering various factors to choose a law school before applying.
If we see the basic requirements for taking admission in reputed  law school is that you should have good LSAT score and GPA.
Key Factors To Select A Law School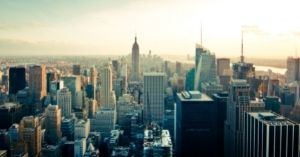 Location plays a vital role in building a good career in law, as we all know that connections and externships are a key point in the growth of Law Carer at early stages.
A student should try to opt for the law college whose location can help you to do externships in reputed law firms, in the urban lawyers are paid higher as compared to a rural area,
Apart of externships and connections, it is being found that corporate, government agencies not likely to hire the attorney outside of the region.  "As per the reports, it is being found that one lawyer is liable to practice in one state unless they pass the bar exam for another state. 
(But in some states, it can be validated with the agreement without passing the bar exam, solely dependable on the federal court)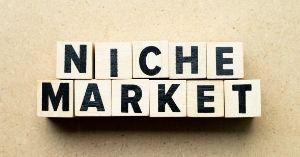 Before going to law school, every person has a keen interest in particular areas, such as Environment Law, and wants to build their career in that particular specialization only. In such a situation, check your favourite specialization in the law college you are taking admission to. 
It is found that some student gets admitted in other specialization apart from their favourite one, in between of academic year they drop out from college, due to which drop out student have to face consequences of education debts which they take at the time of college admission, 
If you want to choose the law specialization on earning, then you should seek the list of highest paid lawyers specialization trending in 2021.
Paying the high fees to the college, it's our right that we should question them related to the quality of education, which includes the professors who provide the education. 
Below is the list of key points for rating the quality law professors in college:
It would be best to consider the queries for faculties in law college; you can get the answer for these queries from the college website or students studying in college.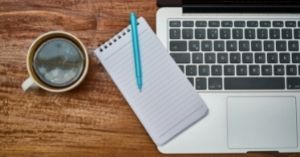 For picking the right law school, the curriculum is the major breakdown for making a choice; you must check out how much the college emphasizes the practical implementation of your studies, including case studies, moot court sessions, and clinical practices.
You can also check out the related joint courses with your curriculum; like UC Berkley offers law degrees with management, it helps you diversify fields.
You can discuss in forums with education counsellors regarding the trending curriculum in law school.
Law is the diverse field one has to work with various types of people with different cultures and backgrounds; if you have a futuristic approach, then college with diverse student backgrounds will have a positive outcome.
Apart from cultural background, many students enrolled from different education backgrounds it will be cutthroat competition fr you. It's our recommendation to join the college where undergrads with work experience in their field are admitted; it will provide more exposure.
There are different student organizations in law schools; you can connect with them and acknowledge college students' diversity.
Knowing about student diversity will help decide – will you be able to study and spend time with fellow students for three years in law school?
Law Schools are accredited from ABA (American Bar Association), schools have to follow the proper guideline given by ABA to safeguard their accreditation, 
As per reports, Law Schools which are ABA-accredited can give the bar exam in any jurisdiction in the US, while unaccredited law schools have to check whether a particular state will allow you to sit in the bar exam or not.
 It's our recommendation to choose a law school with ABA accreditation, as unaccredited law schools have low bar pass rates and high dropouts.
Check the list of accredited ABA Law School from official website –
click here
A survey of 100 students found that 84 students prefer law school with a high employment rate. To proceed with which law schools to apply to, you must first inquire with the law college administration for previous academic year externships and alumni jobs after completing a degree.
Our recommendation is not to compare the employment factor with other college facilities because it is the most important key factor in reviewing which law school is the best. You have invested your money and time both in college; it's your right to get good ROI.; you can inquire with previous alumni they will review best for their law school employment percentage.
Check out the reports of employment of law schools from official website –
click here
You must check out with alumni of the law schools to know students' progress after taking a degree.
Do they reach sore heights in their profession?
It is found that colleges with a strong alumni network have a good employment percentage.
Some of the alumni who start their firms prefer their law school students for jobs, so definitely check out with a list of college alumni with their achievements and present working positions.
You should also see the size of the college, sometimes due to small law school; you will not be able to connect with a variety of students apart from this library is the another most important part of the lawyer life, get a review for the library from students studying in law school.
Check out the more facilities in the campus that help in your overall development, including a gym, sports premises, etc.
One of the best things to know more about the campus, you should visit the college.
10. Fees of College and Scholarship Support
Most of the law school, either private or public, they are costly. Due to this, students prefer for the loan. In some private colleges, fees are not fixed; you can ask for a discount on fees.
If we talk about the scholarship, there are various law scholarships in the college you can apply for; you should check whether the prospective scholarship will be given after your first-year result of law school, its recommendation not prefer a particular scholarship, try to find a scholarship which helps in reducing the principal amount of the tuition fees while taking admission in law school.
You can also connect with the college finance department to check what kind of help they can assist in tuition fee settlement.
Check out the list of scholarship for US Law Schools  – click here
Match the above factors with law schools, prepare the list. Narrow down your list by checking law schools reputation and matching your LSAT and GPA score.