Hey guys, I hope you are fine, I know you have wandered various websites to get the list of dance colleges in California, but you didn't get satisfied answer.
No worry, our team has worked hard and listed the dance programs in California with various filters such as ACT Score, GPA, Performances, Number of Shows, studios, faculty, college outsources connections, double major and minor program,
With these filters, you can easily differentiate among the college, and it also helps to list your favorite ones, Before you begin the list, I recommend you check out some important key points you must know before college admissions. 
Best Dance Colleges in California
Pomona College is part of Claremont College, listed among the famous dance schools. As per the curriculum, you will learn contemporary techniques, ballet, and other cultural styles. Apart from this, you have diverse options with your dance career, including acknowledgment of theatre, kinesiology, and music.
Inside the campus, you will get the Pendleton Dance Centre, equipped with all amenities of today's trends. Additionally, the college, in collaboration with Scripps college, organizes concerts and shows each year.
Dance Degrees offered at Pomona College
Dance Minor – Under Dance Minor, you will get two options either choose performance or movement studies,
Dance Major  – In the BA Dance Major, you will get the opportunity of all four years of performance which helps strengthen your dance techniques, and most importantly, you will be upgraded to the advanced level. See the below curriculum for the dance major 
USC Glorya Kaufman School of Dance
One of the most renowned dance schools in Los Angeles for learning dance, the mission of USC college is to make students outstanding dancers with innovative thinkers for creating new dance techniques.
Being based in Los Angeles, it plays a significant role for students to make them outsource connections with industry people.
The Glorya Kaufman International Dancer has more than five dance studios, a collaborative space, a training and fitness zone, and dressing rooms. For more diversification, schools have collaborated with various renowned artists and institutions –
Gaga USA
Paul Taylor American Modern Dance
AIM by Kyle Abraham
The Music Centre
USC Division of Bio kinesiology and Physical Therapy
USC offers a Bachelor of Fine Arts (BFA) in dance. As per the experts, its curriculum has structures in such a way that it helps to evoke new dancer threshold capabilities. Dance Techniques You will learn – Contemporary, Hip Hop, Ballet. Jazz
For your convivence, we have a checklist of essential points from the curriculum –
University of California, Berkeley
UC Berkeley Department of Dance prepares its students as a full fledge choreographers. College structure their curriculum with trending insights of the industry,
Apart from this, you have multiple options to pursue a double major. As per the UC Berkeley Reports, dance students with a double major had multiple employment options in business, health care, and education.
Degrees Offered in UC Berkeley Dance Department.
At UC Berkeley, you will get two options which include – Major in Dance & Performance Studies (B.A. Degree) and Minor in Dance and Performance Studies 
Curriculum highlights in UC Berkeley in Dance Department –
Modern Dance Technique (Beginning to Advanced)

Complete Fledge Performance Studies including theory, literature, history

Acknowledgment of Theatre Technical and Design

Choreography 
Other Benefits Dance Students Get in UC Berkeley
In-house workshops from renowned Artists of the Industry

Internship opportunities in companies, studios, and agencies

Leading DeCal Courses
University of California, Los Angeles
UCLA is among the good dance colleges, its World Arts and Cultures Dance Department trains students with an artistic approach to dance with acknowledgment of heritage and globalization. Getting admitted to this college will help you grab dance opportunities in Los Angeles.
Degrees Offered at UCLA for Dance
BA in Dance
MFA in Choreographic 
Curriculum Highlights of BA in Dance
Theories & Method Dance Composition – languages, Processes, Locations, and Impacts

Beginning to Advanced Dance Techniques – Ballet, West African, Hip Hop, and Partnering

Dance History 

Global Perspectives in Dance
Other Benefits Dance Students Get in UC Berkeley
In-house workshops from renowned Artists of the Industry

Internship opportunities in companies, studios, and agencies

Leading DeCal Courses
Scripps College is one of the best dance schools in California. As per the alumni, the college atmosphere is very supportive for the dance students,
The faculty of Scripps College are very cooperative; they work very hard with students to lay down a good foundation of dance basics, including body movement understanding and critical thinking.
Opportunities in Scripps College for Dance Major
In collaboration with Pomona college, they organize two concerts, one in the fall and another in spring.

An informal show produced by students at the end of the spring semester, with the name Fast Forward
Degrees Offered in Scripps College
Scripps is affiliated with Claremont Colleges; it offers two types of degrees: Dance Major and Dance Minor. Highlights of the Bachelor of Arts (Dance Major) curriculum:
Learning Dance Techniques – West African Dance, Ballet, Jazz Dance, Modern Dance (from basics to advance)
Dance Composition
Somatic 
Dance History / Theory
Production/ Design
University of California, San Diego
UCSD is one of the best dance colleges in San Diego. University initiated its dance program in collateral with the theatre department, and the college is known for its Levelized structure of teaching dance.
To be admitted to UCSD, you must submit your portfolio and audition video, which UC San Diego's Admissions Committee screens later.
College offers a Bachelor of Arts in Dance Major and Dance Minor. UCSD also gives a choice to the student for doing a double major in Dance + Theatre.
Curriculum Highlights of UC San Diego for Dance Major
Dance Techniques – ballet, hip hop, jazz, and contemporary

World Dance Courses – West African, Indian, Latin, Flamenco Dance

Somatic Movement Approach

Dance History and Theory
Opportunities at UCSD for Dance Major Students
Each year students get the opportunity to perform in the dance concerts organized by UCSD school itself, 
Winter Works in the winter quarter

New Direction Concert in springs quarter
Faculty motivates students to participate in all the college auditions and organize shows, and audition notifications are sent by faculty via email or pin on bulletin board.
University of California, Irvine
UC Irvine has a separate dance department in Claire Trevor School of the Arts, which offers majors in dance,  We have listed some critical factors under which UCI Dance Department has made a difference with other dance schools – 
The community is very friendly and supportive 

Industry-based curriculum

Quality Training provided by faculty

Collaboration in projects with peers, grads, students, and faculty 

Opportunity to pursue a double major
List of Dance Degrees offered at UC Irvine
Bachelor of Arts
Bachelor of Fine Arts
Master of Fine Arts
Curriculum Highlights for UCI Dance Department Bachelor's Degree
Dance Techniques – Ballet, Jazz, Modern, and Tap
Choreography
Dance and Technology
Critical Issues in Dance
Music for Dancers
Laban Notation
Dance Training Methods
Dance Costume Design
Dance Science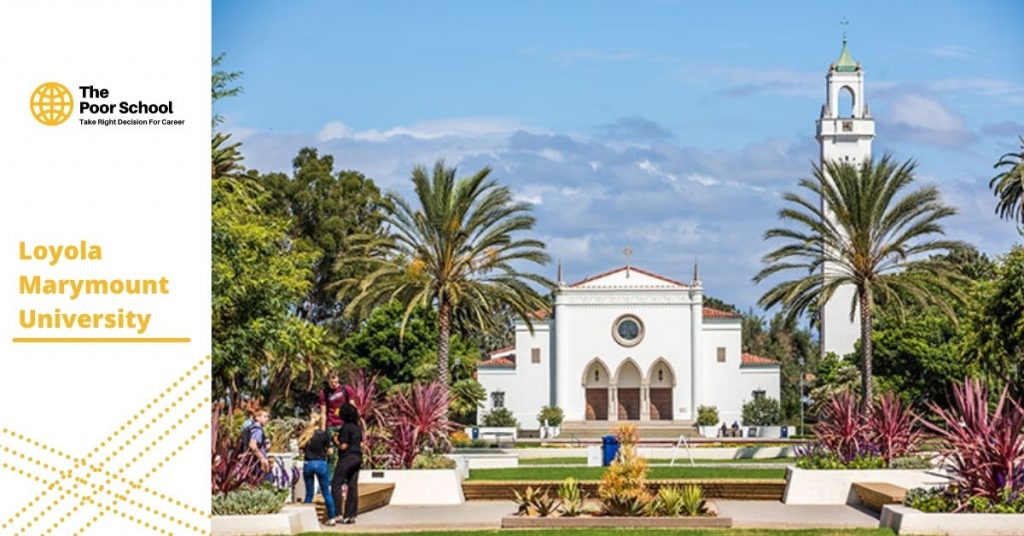 Loyola Marymount University
LMU is one of the options, you can prefer for doing majors in dance, as per the alumni, LMU Dance Department facilitate their students with best dance studios along with the collaboration rehearsal rooms apart of this college also have three performance spaces Strub Theatre, Murphy Recital Hall, Drollinger Family Stage.
More than Dance, LMU teaches students about injury during a dance. They have their wellness studio, where students are guided regarding body awareness, core strength and stability, injury prevention, and rehabilitation.
Dance Degrees Offered at LMU.
LMU offers students a Bachelor of Arts as a dance major and a minor dance option. Curriculum Highlight of Dance Majors in LMU-
Dance Techniques – Ballet, Jazz, Hip Hop Street, and Club Styles, Modern/ Contemporary

Choreography

Dance History and Culture

Labin Movement Analysis

Kinesiology for Dancers
Chapman University is one of the best dance schools in orange county; they have their dance department in the college of performing arts which offers dance majors,
In Chapman Dance Program, you will get an equal number of courses in ballet, modern and jazz dance, hip hop, ballroom, yoga, and tap. It will be a perfect opportunity for the students who have a keen interest in performing,
Dance Degrees Offered at Chapman University
Bachelor of Arts
Bachelor of Fine Arts in Dance Performance
Dance Minor
Curriculum Highlight of Dance Major at Chapman University
Dance Techniques – modern, jazz, and ballet techniques
Dance History and Science
Choreography full concerts and dance productions
Movement Anatomy and Exercise Psychology
Injury Prevention and Dance Kinesiology
Dance Teaching Methods
Dance Costume Design and Lighting for the stage
Dance in Film
We request you to share this list of dance colleges in California with your mates, So they can be benefited amd if you have any add on related to topic, kindly contact our team…