In the recent report of the US Bureau of Labor Statistics, it's been found that specialized physicians have flagged off top position in the "Highest Paid Occupation list of US 2022" with an average salary package of $ 261k. The report also claims employment growth of physicians will be 4 percent in the decade of 2019 to 2029.
Who is specialized physician, and why are they highest paid ?
Specialized Physician is the skilled doctor who masters in a particular niche after completing their medical school education, and it takes approximate 12 years to become a specialized physician, which includes multiple year residency programs,
The reason behind their recognition for "highest paid doctors" is the extra hard work and time which they spend to acknowledge the skill set. Secondly, specialized physicians are less in number, to fulfill the demand of patients, hospitals provide good salaries and incentives. 
We have synchronized the list of the highest paid physicians on various filters, which help you to compare between the specialty 
List of Highest Paid Doctors Specialties
Orthopedic Surgeon involves treating the musculoskeletal system and structuring the movement of tendons, ligaments, and nerves. This specialization performs the surgery for all age groups, indirectly enhancing their number of patients and income. 
Orthopedics plays the vital role in sports to avoid and treatment of muscular injuries during the games. Nowadays, each sports academy has appointed their Orthopedic Sports Medicine Doctors (a subspecialty of orthopedic) to provide good knowledge for the correct posture during the performance of a task.
In the reports of most common surgeries in the United States, we found a joint replacement and broken bone repair, part of orthopedic surgery. Below metrics will showcase the demand and earnings of orthopedic surgeons.
It's been found more than a million joint replacements surgery performed each year which includes 720K knee replacements and 320K hip replacements. The average cost of both surgeries ranges between $ 16,500 to $ 33,500.
More than 6,70,000 surgeries undergo bone repairs, and it cost approx—$ 8000.
Work-Life Balance – As per the Med Scape Report of 2021, 46 percent of orthopedic surgeons prefer the workplace, which helps them manage work and home efficiently. If we talk about its car preferences, they go with Ford, Chevrolet, and Toyota.
Future Growth – It is one of the most in demand doctor specialties. As per the health resources and service administration, we need to have approx. 5100 orthopedic surgeons till 2025 to fulfill the requirements of patients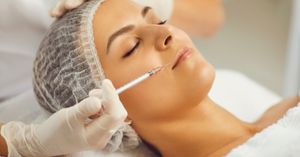 Plastic Surgeons is one of the best paid doctors in 2021; it has been in demand for a decade; under this specialty, reconstructive of tissues take place. After the surge of pandemic COVID 19, the trend of videoconferencing arises due to which cosmetic surgery(subspecialty of Plastic Surgery) demand raises to 10 percent in the US, cosmetic surgery is performed in a normal part of the body and its motive to enhance your appearance. 
Why are plastic surgeons involved in most paid doctors clubs?  
As Plastic Surgeons have one of the best consumer base that includes the common public as well as celebrities. 
You will be amazed to know that many Hollywood actors have gone through plastic surgery; one of them is Khloe Kardashian. As per media reports, she has gone through a third face transplant. 
Work Life Balance – In a survey, we found, 41 percent of plastic surgeons are happiest during work, and secondly, they don't have to work during weekends. Apart from this, Plastic surgeons are known for living the luxury lifestyle; their first preference for cars is Mercedes Benz, BMW, and Toyota.
Future Growth – If we talk about its future growth, it will resonate 4 percent rise in the decade between 2019 to 2029
Otolaryngology is the medical specialty that undergoes head and neck surgery, commonly recognized as ENT Surgeon. They are acknowledged with the capability of solving the problem associated with ear, nose, and throat.
It is one of the best paid medical specialty, as per Med Scape Compensation Report of 2021, 64 % Otolaryngologist earns an incentive more than 3 quarters of their potential annual payment.
Otolaryngology is the most interesting medical specialty due to the more than 10+ variances of sub-speciality, which keeps one constantly learning.
Work Life Balance – You will be amazed to know, for living a good life, 41 % of Otolaryngologists accepts the salary reduction. Moreover, compared with other specialties, they only spent 12.6 hours per week for EHR documentation and participation in conferences.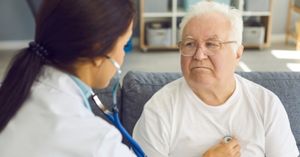 Cardiologist performs the treatment for heart diseases, it is one of the most concerned medical specialtiesin the US Health Sector; due to heart disease, 6,55,000 Americans have lost their lives, to cope up with this problem, the government is spending more than $ 200 billion on medicines and health care services. 
You will be amazed to know that a cardiologist who is self-employed earns more than employed individuals, and more than 61 percent of cardiologists claim they are fairly compensated. 
Work Life Balance – Cardiologist is the most attractive medical specialty in terms of lifestyle. It has been found that they spend 3 to 4 weeks on an expensive vacation with their family. Apart from this, they prefer BMW and Toyota cars for their use.
Future Opportunities – As per Indeed, the growth rate of Cardiologists will be 7 percent between the decade 2019 to 2029.
Radiologists diagnose diseases using Ultra Sound, X-rays, computed tomography (CT), magnetic resonance imaging (MRI), nuclear medicine. 
It is the highest paid doctor specialties. As per reports, 45 percent of radiologists have a net worth of more than $ 1.5 million. 
Radiology has various sub-specialities such as breast imaging and many more. Having the same salary base, to explore more in their career, some radiologists started working with cancer patients, that particular specialization is termed "Radiation Oncology".
Work Life Balance – Apart from being included in good paying doctor jobs, as per stats, 45 percent of radiologist are burned out. To relieve their problem, they perform exercises and meditation. 
Apart from this, most radiologists prefer to have cars of Toyota, Honda, Mercedes Benz, and BMW.
Future Opportunities –  Emerging technology 3D visualization will play a vital role in the demand of radiologists, as 3D visualization helps to see internal body problems clearer and US Bureau of Labor Statistics also showcase 7 percent growth in radiologist career in the decade between 2019 to 2029.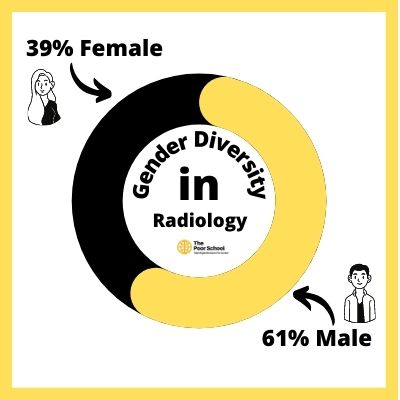 Gastroenterology treats the problem of the digestion system, which includes transplantation, endoscopic surveillance, inflammatory bowel disease.
In America, there are 67 million people with the problem of digestion, and there are only 10,500 gastroenterologists to deal with all patients.
As per Medscape reports, it is found that 92 percent of Gastroenterologist do not change their specialization, there are many factors behind this, but one of them is that it is the highest paid doctor specialties and get a good incentive bonus.
Work Life Balance – Most Gastroenterologists emphasize maintaining their good health; 47 percent of them perform exercises related to controlling their weight. 
They are also known for their excellent marriage relationship. To maintain the balance between family and professional life, 50 percent have accepted the salary reduction.
Future Opportunities – There is already a demand for Gastroenterologist, but after the steady occurrence of colorectal cancer cases, as per The Lewin Group study, the US needs 1550 Gastroenterologist to screen cancer inside the patients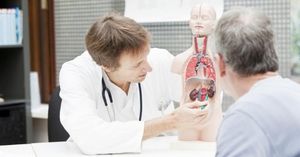 Urologists are one of the highest paid surgical specialities; they undergo treatment of male and female urinal tract system; due to the various diseases associated with the urinary tract, there are sub speciality in which doctors get their expertise to treat patients, 
Urologic Surgery
Urologic Oncology
Reconstructive Urologic Surgery 
Transplant Urology
Pediatric Urology
Urogynaecology
If we talk about the average cost of urology surgeries, it ranges between $ 2500 to $ 24,500 (its approximation cost), and the incentive bonuses received by Urologist is 17 %.
*Incentive Bonus – In this case, it depends on patient satisfaction and clinical procedures.
Work Life Balance – In the surveys, it's been found that a Urologist is one of the happiest surgeons; while talking with their spouse, about 60 percent of them had said that they have a happy married life. Apart from this, urologists also love cars; some of their top pick brands are Toyota, Mercedes Benz, BMW and Audi.
Future Opportunities – It's been found that females were takeover the urology specialization compared to the male, between 2020 to 2060 3.77 fold growth of female Urologist while 1.377 fold increase of male Urologist.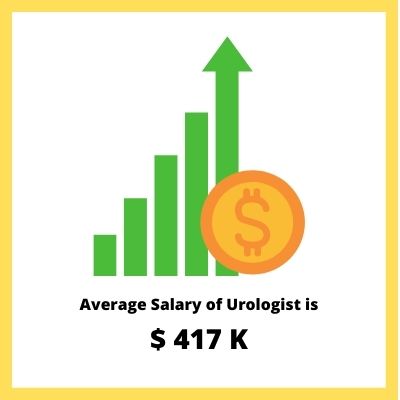 A dermatologist performs the treatment of disease related to skin, hair and nails. Medical Procedures includes dermal fillers, medical grade lasers, Botox injections.
Medical specialization has various subfields, which includes –
Cosmetic Dermatology
Dermatopathology
Trichology
Immunohematology
Mohs Surgery
Paediatric Dermatology
Teledermatology
Dermatoepidemiology
The most paid medical field in Dermatology is Cosmetic Dermatology; apart from medical procedure learning, they also learn laser surgery, which helps them perform minor surgery, including brow lifts, mini-facelifts, and many more. As per reports, Cosmetic Dermatologist earns 36 percent more income than the US average.
Work Life Balance – As per the Medscape Report of 2021, 92 percent of Dermatologists will not switch their speciality in the future, as their field is less stressful and has a good pay scale.
It's been found only 69 percent do not express burnout and depression. 
Future Opportunities – According to the US Bureau of Labor of Statistics, In the decade between 2019 to 2029, the growth rate in dermatologist speciality will be 7 percent.
Anaesthesiologists work closely with surgeons, and their work is to handle the patient during and after surgery. They provide preoperative medicine to give anaesthesia to the patients. Below we have listed the role for which Anaesthesiologist are prepared: – 
Preoperative Medicine
Management of Pre-Existing Disease
Intraoperative Life Support
Intraoperative Pain Management 
Intraoperative Ventilation
Post-Operative Recovery
Intensive Care Medicine
Apart of being, Anaesthesiology is one of the top paying medical careers, many students prefer this specialization due to less administration work, and it's being proved in the Medscape Report of 2021, Anaesthesiology is the only specialization in medical careers who spends only 10.1 hours per week on paperwork and administration,
Work Life Balance – 36 percent of Anaesthesiologist takes more than 6 weeks of vacations, moreover from their busy schedule, they spend time doing exercise to control their weights. 
Future Opportunities – The demand for Anaesthesiologists depends on surgeons.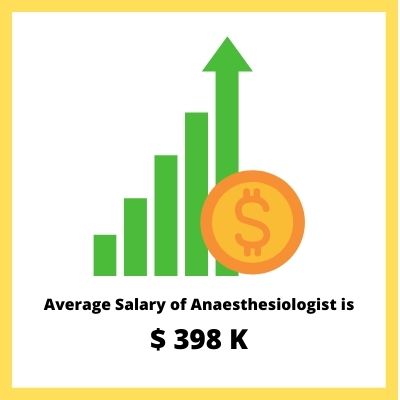 An ophthalmologist treats eye diseases, including cataracts, eye tumours, excessive tearing, glaucoma, and dry eye syndrome. It is one of the best medical specialities for women.
To become an Ophthalmologist in the US, you should have a degree in medicine and have done 5 years of residency training in ophthalmology. In the US, ophthalmologists need to do regular learning to renew their licensure.
One of the medical specialities that make most money from the incentive bonus; each year, they receive a bonus of about 23 percent of the total salary (it is the second medical specialization after orthoptics for getting such a good bonus).  
Work Life Balance – It is one of the best surgeon specialities with less stress level, 58 percent of ophthalmologists have no burnout and depressed feeling. The average work hour of an ophthalmologist is only 52 hours per week.
Prefer car brands by ophthalmologists are Toyota and Honda.
Future Opportunities – As per current statistics, each year demand of ophthalmologist will be increased by 5 percent. 
If you see the reports, after 15 years, more than 45 percent of citizens will be of age 65 years. To fulfill the needs of patients, we need more ophthalmologists.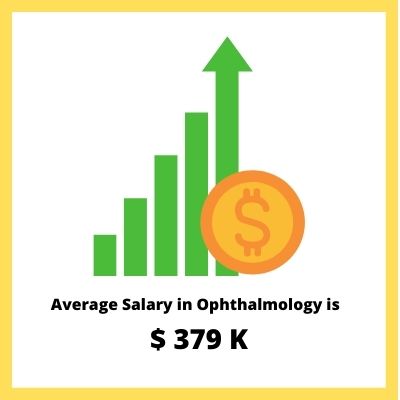 We hope the above list of highest paid doctors satisfies you; if you have any addon or suggestions related to the article, you can contact our team; we will look into that