In recent years, we have seen drastic changes in the music industry. Various online platforms launched to stream your music to a large audience quickly without any collaboration with record labels; apart from this, multiple other options are also derived "how to make money as a musician."
New trends of online streaming have played a vital role in improving the transparency in the revenue model in the music industry and impacted the piracy percentage in the US.
Performance Royalties – To play the songs in live performances, radio, tv, and film, the authority needs to pay the royalty before using the music. *Received Royalty is segregated between publishers and songwriters
Mechanical Royalties – To reproduce music on CD, DVD, record, or tapes, royalty must pay to the songwriters.
Synchronize Royalties – To use the music in the film or tv as a soundtrack, composer, record label, and songwriters get the royalty (one who copyrights of particular music will get royalty).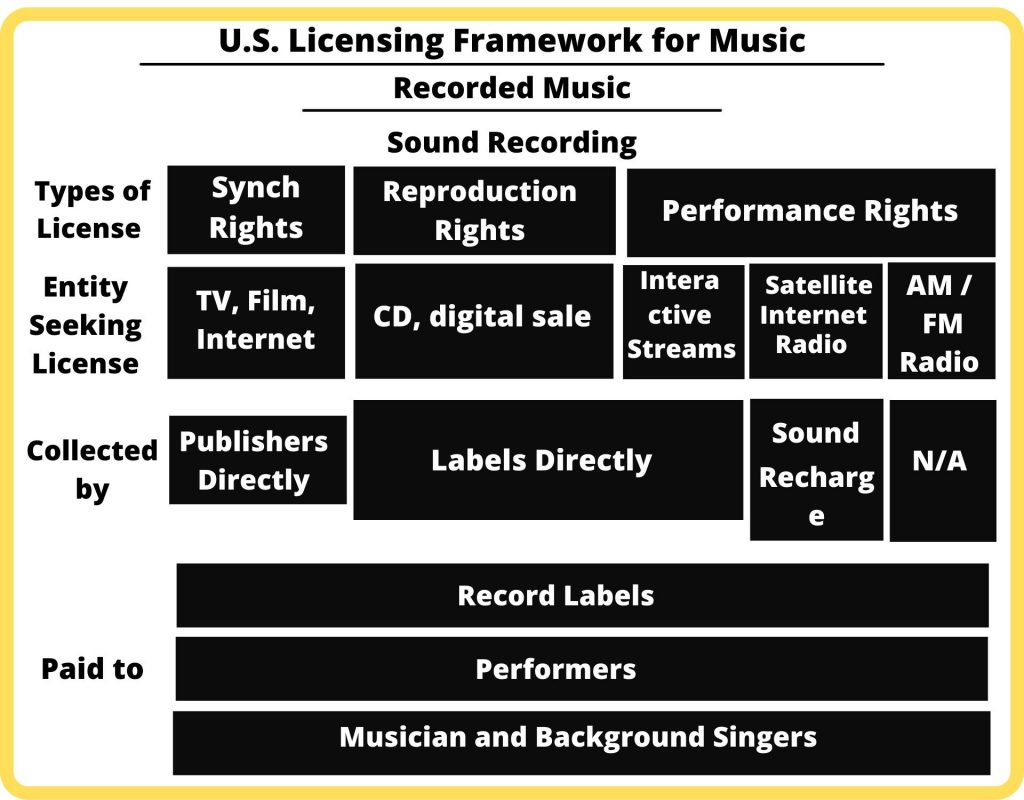 Before you step down to the ways of making money as a musician, the below-listed ways are synchronized with depth research and based on the practical experience of various experts; it's my advice if you are willing to make the career in the music industry in this digital era. These steps or ways will help you to lay a strong foundation.
Remember the Quote of Abraham Lincoln and adopt it in your career 
 "Give me six hours to chop down a tree, and I will spend the first four sharpening the ax.
Top 10 ways to make money as a musician
1. Register yourself in freelancing websites
You don't have recognition as well as money to advertise and produce the money making records in the initial stage of music career. To step up, you should begin with signup in freelancing website and apply for the below listed  projects :-
Sell jingles to companies for their product branding, it will adhere to upgrade your skills in music, and you will get more experience.
Singer of Jingle gets $398 to $875 a day, depends on the project, and if you have a sense of writing jingle, you can earn $ 100 to $8000 for each jingle project.
You can grab the project for corporate music videos and jingles by collaborating with advertising agencies and making good relations with the corporate marketing chief. 
b. Work as a Voiceover Artist
You can also work as a voiceover artist; it is in huge demand; if you check the statistic that e-learning has a massive need for voiceover artists, and the e-learning market has enormous growth till 2024 with $ 200 billion worth.
If you like to communicate and have the quality of doing representation, you can explore the journey of a spokesperson. Many industries are always fond of excellent spokesperson, and they hire them on a permanent or contract basis; You can check the freelancing websites and see how spokesperson set prices and terms and conditions for the services, 
You know the gaming industry is in the boom, and there are many opportunities for musicians to grab and work in the background music of games. Many renowned musicians have work on gaming projects – Leona Lewis for Final Fantasy XIII.
For grabbing the above projects, you can register in below listed freelancing websites  –
Learn to optimize your freelancing profile to attract more employers.
2. Optimize Social Media Profiles
Nowadays, social media profile is the recognition for your work. Try to learn how other musicians build their social presence and optimize their profiles to attract the audience. 
Do you know? we can monetize music work in social media; musicians are farming their content chart for entertaining their audience, some examples of trending content to engage your audience: –
You should keep a futuristic approach for your music career and start learning the basics of social media marketing with content framing. If you have a strong connection with your social media audience, they will help you in crowdfunding, and it's been found, most traffic at singers profile of streaming apps come from social media. 
If you earn from the freelancing website (above mention), you should promote your social media profile.
If you earn from the freelancing website (above mention), you should promote your social media profile.
Everyone knows uploading videos on YouTube has given creators the option of earning. Nowadays, one of the most common reasons behind the failure of Youtube channels is not having good content, due to which absence of traffic in YouTube Video is being found,
To cope with the scarcity of good content and traffic, we have listed some of the trending content for your audience: –
Starting good traffic you can grab from social media in YouTube videos, that's why above I recommend you to make good connections with your audience.
Musicians make money on YouTube with ads, affiliate marketing, selling their concert tickets, and you also get the benefit of crowdfunding. It's our recommendation you should Learn about You Tube Monetization Policy
Get good quality mic not expensive to record videos for YouTube and social media in starting phase    
Get good quality mic not expensive to record videos for YouTube and social media in starting phase    
4. Start with performances
One should always turn the opportunity into an advantage, this opinion you should remember when you get paid to perform your music in the house, bar, hotel, cruise ship, orchestra, weddings, and other events, apart from earning, it will indirectly build your fan base and good connections
You should do a proper video shoot of the performances and upload them on social media and YouTube channels, and the audience will like your new version of the content.
You can also earn up to $ 100 by singing in churches on Sunday (some churches pay their singers)
5. Teach Music Lessons / Organize Workshops
At present, online teaching is the most successful business model. People love to learn from musicians who are experienced and have a good command of their concepts.
It's an opportunity for you to share the knowledge with the world and get paid; if you check the pie chart of music industry, you will see many of them making a living as a musician in 2020 by giving music classes online.
Apart from online classes, you can also give music lessons in schools and college and make your secondary source of income.
Try to make good relations with nearby music instrument selling stores, organize the workshops in their arena, and collaborate with them with a referral fee if they recommend your name for a music teacher to their customers.
Opportunity is endless in the teaching journey. It all depends on how you segregate your time.
Below are the websites listed for teaching online: -
6. Song Writing and Other Careers
Do you know you can make money writing music for other singers, there are various organization who will collect the royalties in your behalf from the authorities and provide to you, below is the list of organizations-
Our motive is to start your income before you step into a streaming app for uploading music; there are other options that you can prefer to make money with music.
These are the opportunities you can grab to start your steady income as a musician.
7. Share Your Knowledge in Music Blogs
Many blog owners are fond of niche-specific writers; if you enrich with knowledge of music, you can share your sample writing with blog owners.
Writing a music blog will benefit you in various ways- one, you get earning (approx. $ 100 per article). Secondly, you will get the opportunity to feature in the blogs and share your featured blog with the social media audience; they love to read it.
Collaboration with blog owners will benefit you in the future also when you launch your music in streaming apps for reviewing and downloading.
To earn more perks and recognition, you can avail yourself for various music competitions across the nation. It will help you to make good connections with sponsors,
Winning the awards will boost your confidence for the journey of becoming the best musician. 
9. Upload music and earn money from streaming websites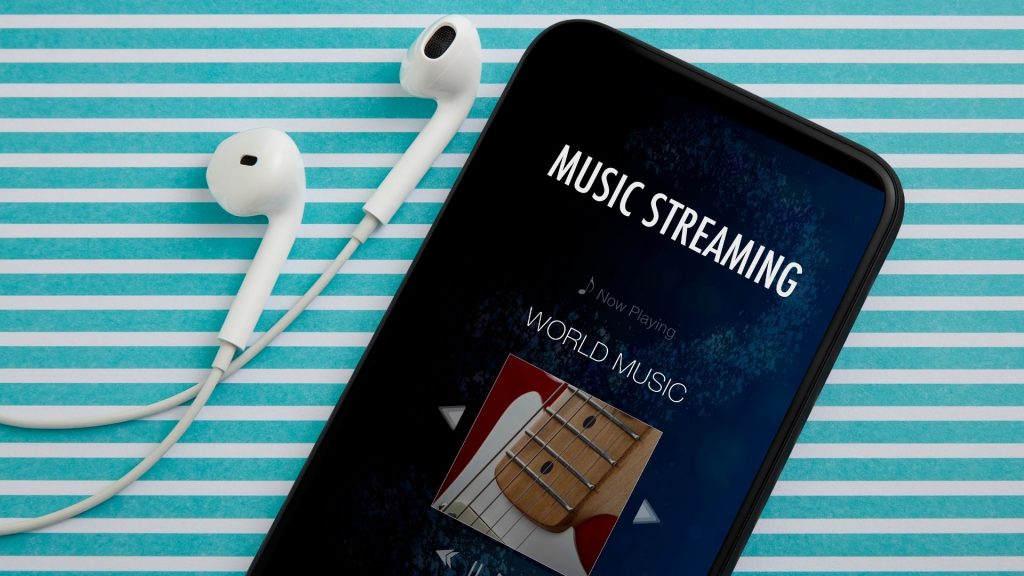 There are many streaming websites available in the market. Most of us only know Spotify, Apple Music, and YouTube Music. Many musicians go with a distribution network to publish their songs on all steaming websites and get royalties for music.
To succeed in streaming websites, you need to understand the algorithm of streaming websites and promote your music through social media and other means.
You will see the first way to make money from music on every website by streaming websites and apps. Yes, it is correct. Nowadays, streaming sites are trending, but the musicians who are at starting phase of their careers, To whom no one knows then who will listen to its music, no money for promotion,
By seeking these circumstances and on the advice of market experts, we step down the ways to earn some money before stepping to a streaming website, so that beginner musicians can understand the music industry and get proficient in their skill along with its initial audience and small budget in hand for promotion so that when it steps for a streaming website, one should succeed.
10. Make your own website
Nowadays, a website is an essential business entity; it helps the consumer know more about your work and achievements.
For musician's website is like the platform to generate revenue as well as making a connection with your audience. Below is the list of entities which you can sell to get a good source of income –
Selling tickets of your live concerts- If you check, 90 percent of musicians make a good income from performance in live shows or organizing their big concerts,
To rank your website, relate to the query people are searching for, you have to do SEO for your website or hire someone; it's the best practice to get clients for your music services.
If you follow the above steps, you will start earning money as a musician in a small interval of time, and all these steps are synchronized orderly, do hard work and keep patience.