Music can be a carrier option for one, but those who have searched for Best Music Schools in California might be very passionate and decided to reach the soaring heights. In Music Schools, the student gets the depth of learning & opportunity to perfect in one niche: jazz, pop, or classical.
In California, various colleges offer music education and have good recognition in the United States for their performance. Moreover, each music university in California has a separate conservatory; subsequently, it helps the candidate get a high percentage of practical training with academics and professional development. 
Apart from academics for Music, California is also famous for its geographic location, which includes a plethora of culture, beautiful beaches, and mountains that favour students for getting scenes for music.
We have listed the best music colleges in California based on its acceptance rate, student reviews, collaborations with bands and faculty's experience.
Top 10 Music Colleges in California
USC Thornton School of Music
The USC Thornton is one of the best music schools in Los Angeles, it was established in 1884 and located in USC University Park Campus.
USC Thornton has various types of music classes which includes orchestral studies, opera, jazz, composition, film scoring, beyond this college also have specialized degree program in early music.
Below is the list of University of Southern California Degree Programs
You will be amazed to know that USC Thornton is one of the best music conservatories in the country due to its intense practical training from the faculty members who specialize in their niches and part of renowned orchestras & bands of Los Angeles, names like Bob Mintzer – a legendary jazz musician and Peter Erskine who is the best jazz drummer.
For more students' exposure, USC Thornton has partnered with Los Angeles Philharmonic, LA Opera, Grammy Foundation, Los Angeles Master Chorale and Los Angeles Chamber Orchestra; thus, many students got the opportunity to perform regularly at Grammy Museum.
USC have notable alumni's – Morten Lauridsen received the National Medical of Arts in 2007. Similarly, Michael Tilson Thomas also received the National Medical of Arts in 2009.
California Institute of the Arts
If you are finding the music school, especially where academics is not abundant, CalArts will be the right choice. 
CalArts is the space of exceptional artistic atmosphere; you will also get exposure to film making, which will be very beneficial. The Herb Alpert School of Music at CalArts gives the students rigorous training in various musical styles to expand their artistic.
Cal Arts is one of the best music schools in Southern California offers Bachelor of Fine Arts, Master of Fine Arts, and Doctor of Musical Arts; below are the lists of programs and specializations you can choose for your music carrier:
Walt Disney had been faculty in CalArts over 60 years ago, which make the students ease in working at Disney, 
Students review it as top music composition schools, some of renowned alumni's – John Luther Adams – Composer and Pulitzer Prize in Music, Michael Cain – Jazz Pianist.
Los Angeles College of Music
Los Angeles College of Music is also known as Mini Berkley, and it is renowned as the best contemporary music college in California.
LACM is a profit music school and offers a program in Music Producing and Recording, Song Writing, Drum, Guitar, Piano, Brass & Woodwinds, Vocal, Composing for Visual media, duration of the program is Six Quarters with Associate of Arts Degrees and Bachelor's Degree.
LACM has accreditation of the National Association of Schools of Music; it is the most famous music school with the best faculties of the music industry, Gordon Goodwin – saxophone, arranging, Art Alexakis – song writing and many more.
LACM offers their student with real-world playing situations and prepares them for the next generation.
San Francisco Conservatory of Music
San Francisco Conservatory of Music is a private music school with good recognition in classical music conservatories; in recent years, the college has their programs towards the root and American music.
SFCM has structured their academics on four pillars – Artist, Intellectual, Professional and they also have a separate committee which looks after student's skill.
This independent conservatory is accredited by the Western Association of Schools and College, and for student exposure, they collaborate with tier 1 orchestra, San Francisco Symphony.
San Francisco is one of the best schools for orchestral conducting with notable alumni Teddy Abrams – conductor, composer, pianist, clarinetist, Ed buller – Music Producer.
Chapman University, Hall-Musco Conservatory of Music
Chapman University is known for laying the strong foundation in students for different genres of music; initially, they start with classical music.
College offers undergraduate programs in conducting, guitar performance, piano performance, strings performance, vocal performance while graduate program especially in Keyboard Collaborative Arts, Chapman also has a renowned film school – Dodge College of Film and Media Arts, music students get experience working with film students in projects.
Younger Faculty of College: Dr. Grace Fong had won prestigious competitions in Leeds in 2006 and the Bosendorfer International Competition in 2007.
Due to various achievements, Chapman University has made a place in top California music schools and moving towards top music colleges in the nation
California State University, Northridge
CSU Northridge recognizes a top music college in California; its alumni have won prestigious awards, Academy Awards, Emmy Awards, Grammy Awards and Golden Globes.
CSUN focuses on two areas music industry and film scoring; they have good connections in Hollywood Industry, and they also got 2 million grants from the Hollywood Press Association.
CSUN offers Bachelors of Music and Masters of Music; for students interested in Music and getting a degree in any other field, CSUN has given the option to those students with a bachelor of arts best music therapy schools in California.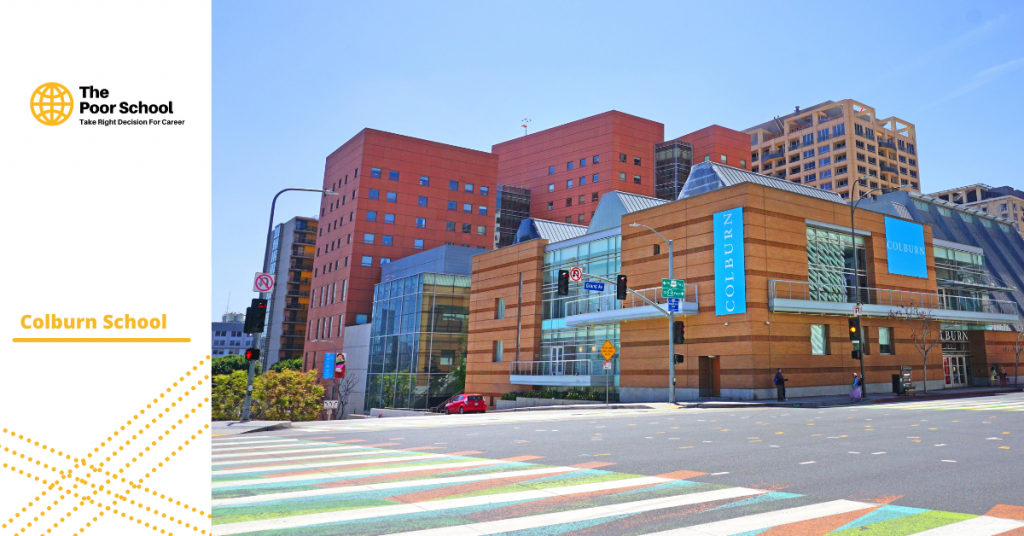 Colburn is one of the best schools for flute performance, you will get training from best flute teacher Jim Walker, he was also the part of Los Angeles Philharmonic,
Colburn School is very selective while doing admission of students, they only accept the application of the students who have interest in classic instrumentalist,
College aim is to provide the highest quality of music education without seeing any social class or finances, therefore Colburn School provides full scholarship, housing and steins to the accepted applicants.
College has notable alumni's David Fung – Classical Pianist and Erics Reed – Jazz Pianist and many more.
Azusa Pacific University School of Music
School of Music at Azusa Pacific University is a structure with four pillars, "Christ, Scholarship, Community and Service " 
College offers a specialized bachelors' program with the name "Music and Worship" after doing this, you can work in a church or other religious institutions.
The APU School of Music is best for the students who want to work in Christian Music Industry; the university is accredited by the National Association of Schools of Music and WASC Senior College and University Commission.
College offers Bachelors of Music in Commercial Music, Composition, Music Educations and Performance, while Master of Music in Conducting, Composition Degree, Music Education and Performance Degree.
School of Music also allows their students to work with K12 students.
University of the Pacific - Conservatory of Music
PCOM is known for diverse students, admission from different countries China, Hong Kong, Taiwan, Israel and the Philippines.
Each student gets the opportunity to become part of music-making every year, whether you are enrolled in a major or another study area.
University of the Pacific Conservatory of Music is the accredited music schools in California, with a graduation rate of 90%.
PCOM is one of the few music schools which offers a degree in Music Therapy music business, and overall, they have 11 undergraduate and graduate degrees
Faculty at music school are performers and composers; they prepare students to work as leaders or collaborate. In addition, PCOM has there on-campus recording studio and recording label.
California State University, Long Beach Bob Cole Conservatory of Music
CSULB is the hidden treasure for the students, the tuition fees of music school are relatively low as compare to the quality of study they are providing
CSULB works with the aim of "Music in the real world"; hence, the school offers education in classical and jazz.
It is the best options for students finding best music schools in LA with notable faculties – Ron Eschette specializes in seven-string guitar artist and Ted Atkatz – Founder of Band NYCO and part of Chicago Symphony Orchestra.
Hope our team has solve your query for Music Schools in California, if you have any missing or updated  information related to the topic we always welcome because our motive is to provide correct information to the readers.