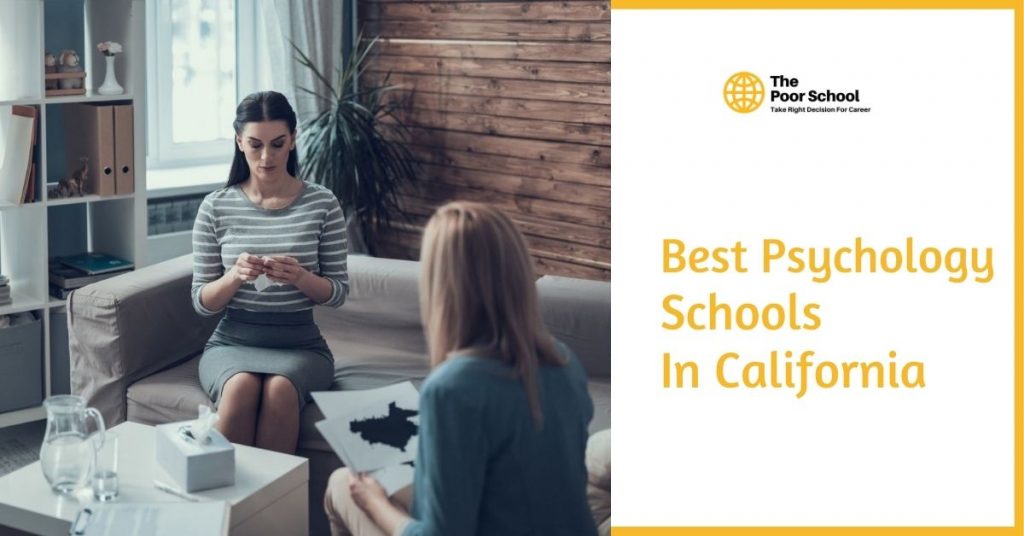 Psychology is a great career to pursue. Individuals get various options to work in the health sector, corporate, social, and many more. For your information, psychology has multiple types of degrees associated with their specialized studies, and after completion, you can also apply for licensure.
Why Choose California for Psychology?
There are more than 300 psychology schools in California, giving the students multiple choices to find the best fit.
Secondly, it is one of the highest employment states in the nation for psychology. If anyone wants to work full-time or get an internship, California is one of the most accessible places to get into.
Besides, California's weather and beauty are factors many students consider when selecting a college.
We have filtered top California schools for psychology based on research, graduation rate, employment rate, and other facilities provided to the students.
Best Psychology Schools in California
Stanford University is known as the Home of Research for psychology. More than decades university has maintained its ranking among the top psychology schools in the nation,  Some of the famous research includes the Stanford Prison experiment and many more.
It is one of the best schools to study psychology. Its curriculum is based on practical implications. They prepare students to learn scientific methods which help them to diagnose human behavior,
In Stanford Psychology Department, academic advisors play a keen role; they help Ph.D. Students in structuring program which includes a balance between theoretical and practical part, while for undergrad, they recommend the selection of the course which is suitable for incurring foundational knowledge of psychology,
College also provides a master's in psychology, but only for those pursuing an advanced degree at Stanford.
The college facilitates their undergrad students with summer programs to perform independent research; they have an association (SUPA) for undergrads.
Students have the opportunity to research in five primary areas, which include affective science, cognitive, developmental, neuroscience, and social, along with 20 research topics associated with these areas.
Key Points
Accreditation –

APA 

Acceptance Rate –

2.5

% for PhD. Students

GPA –

3.96

ACT / SAT –

35 / 1550

Graduation Rate –

94.4 %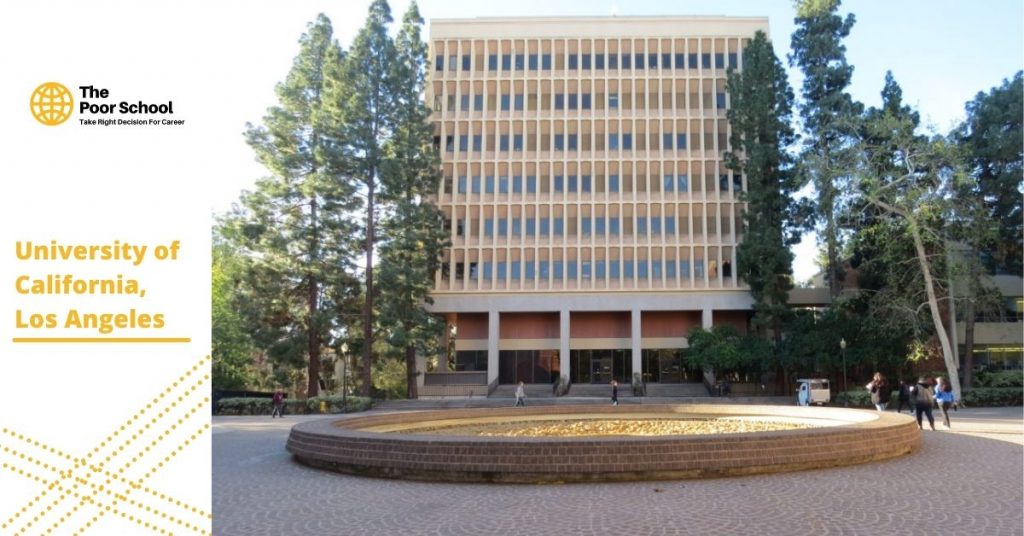 UCLA College of Life Sciences
UCLA is one of the best UC for psychology, the university has more than 70 faculty in the department of psychology, and till now, about 3800 undergrads have been enrolled in three areas psychology, cognitive science, and psychobiology.
UCLA Psychology Department Academic structure is very strong. To provide depth and fact-based learning, the department of psychology collaborates with other departments such as law, computer science, and many more to get the exact results of their research,
At UCLA, you will be offered two accredited psychology programs; we have given an overview of each program below,
Undergrad
Apart from regular studies, the university gives opportunity to undergrads students to specialize in particular areas, which include –
Psychobiology

Animal Behaviour

Learning and Memory

Motivation

Perception

Cognition

Measurement

Personality

Clinical,

Social, Developmental, community

Health psychology
In addition, undergrads can either major in psychology, psychobiology, or cognitive science. An honour degree is an option as well.
PhD
Below we have listed the topics which Ph.D. students will be learning; these include –
Behavioral Neuroscience

Cognitive Psychology

Developmental Psychology

Health Psychology

Learning and Behaviour

Quantitative Psychology

Social Psychology

Clinical Psychology
UCLA initiated various programs to bridge the gap between undergrad and Ph.D. students with real-world experience,
Psychology Research Opportunities Programs (PROPS)

Psychology Undergraduate Research Conference 

Infant Development Program
University is equipped with advanced technology labs, which help students learn concepts more quickly.
Key Points
Accreditation –

APA and PCSAS

Acceptance Rate –

12%

GPA –

3.0

ACT Score  –

29 to 35

SAT Score –

1300 to 1530

Graduation Rate 

– 92%
University of Southern California
It is one of the best psychology schools in southern California. University is known for its supportive faculty and excellent curriculum structure.
USC Department of Psychology offers three programs, which include –
Undergraduate
To stand their students different from others; the college emphasizes their undergrad students to evolve in research. Along with this, faculties make students learn new methodology via case studies. Undergrad Psychology Major is divided into four goals which include –
Learn full knowledge of Psychology

Learn to Perform Deep Research Analysis

Learn Ethnic Values of Psychology to be used in making a good community

Learn to make the interpersonal relationship
 Masters
University offers a Master of Science in Applied Psychology with two variants (Residential and Online) and a Master of Science in Applied Behaviour Analysis.
PhD 
University offers Ph.D. in five specialized areas, which include –
Brain and Cognitive Science

Clinical Science

Developmental Psychology

Quantitative Methods and Computational Psychology

Social Psychology
It is among the colleges in California for psychology that facilitates students with job and internship hunting. More than 52% of doctorate students from the past ten years get into corporate jobs. Some renowned recruiting companies include Amazon, Facebook, Google, and many more.
USC also initiated the Dornsife Overseas Studies event, so students who want to study overseas can avail themselves of this opportunity.
Key Points
Accreditation –

APA and

PCSAS

Acceptance Rate –

11%

GPA –

3.5 

ACT Score –

30 to 34

SAT Score –

1340 to 1530

Graduation Rate –

92%
It's been 100 years, and UC Berkeley has been among the best schools for psychology in California. University has made its record for excellent education in psychology.
University has one of the best psychology faculty, most of whom have been awarded for their research and teaching methodology achievement.
UC Berkeley's whole curriculum is influenced by day-to-day research in psychology. Additionally, it offers two programs, which include,
Undergraduate
As per faculty, they have structured a curriculum in such a way student incur curiosity to explore more. As per students, their undergraduate program prepared them to develop as critical thinkers. Along with learning theoretical knowledge. Faculty evoke case studies in each class and stimulate each student in the discussion. 
If you are interested in research, then the university avail undergrad students with multiple programs, including 
Honors Program

Independent Study

Research Participation Program
PhD
At UC Berkeley, six specialization options are given to students for pursuing their graduate program, which include –
Clinical Science

Cognitive Neuroscience

Developmental

Social Personality

Cognition

Behavioral and Systems Neuroscience
Being ranked among good psychology schools in California, immense opportunities are provided to psychology students on campus, it includes –
Study Abroad

Weekly Opportunities for availing internships

Various resources of Berkeley help you to connect with alums, learn more about entrepreneurship, and industry connects
UC Berkeley also has psychology clinics. For their research program, they have been funded by various National Institutes, and additionally, students have been serving the bay area for the last 50 years. 
Key Points
Accreditation 

– APA and PCSAS

Acceptance Rate –

16%

GPA –

3.0

ACT Score –

30 to 35 

SAT Score –

1310 to 1530

Graduation Rate –

92%
Pomona College is among the best colleges for psychology in California. Regarding admission prerequisites, it is the first college to demand ethnic courses, and they mandate their graduate students for empirical thesis.
The psychology department of Pomona College focuses on experimental learning to make their student more confident while working in the real world. Pomona College offers two programs which include –
We have highlighted some key points of the curriculum. 
Foundational Learning of Psychology

Lab Courses with their lecture theory

Opportunity for students for summer research grants

Prepare students with technical writing, statistics, measurement, and programming skills to correlate the relation between brain, culture, and computing.
Pomona College facilitates a Research Support Specialist to consolidate students' involvement in research, which helps students understand the proper equipment usage in the lab. The college has about ten research labs,
As per students, with so much involvement in research, their communication skills have been improved, and they can present their thesis more confidently. Along with this, the college provides them with research funds and assists them in getting internships.
Key Points
Acceptance Rate –

7%

GPA –

4.0

ACT Score –

32 to 35

SAT Score –

1390 to 1540

Graduation Rate 

– 97%
For the past 50 years, UCSD offering the best psychology programs in California. University location is charming. You can enjoy natural beauty, such as La Jolla beach near the university, and delicious food nearby campus.
UCSD's academic structure for psychology is rated good, as it covers all the essential trending topics, which helps students to lay a good foundation for their careers.
In UCSD, you will be offered two programs, Bachelors and Ph.D., and Department also allows specializing in a particular area,
While if you are interested in Behavioural Neuro Science Program. UCSD is considered best comparable to other UCs.
UCSD Psychology Department provides vast opportunities in the research area. The university's campus has Salk Institute for Biological Studies, known for its scientific research. 
Below is the list of Research Areas in the UCSD Psychology Department –    
Cognitive and Behavioural Neuroscience

Sensation & Perception

Cognitive Psychology

Developmental Psychology

Social Psychology
Key Points
Accreditation –

CACREP

Acceptance Rate –

31%

GPA –

3.0

ACT Score –

28 to 34

SAT Score –

1270 to 1480

Graduation Rate –

87%
Claremont McKenna College
In California, Claremont McKenna College is an excellent option for studying psychology. Here you will get multiple options to explore.
As per students, the faculty of CMC are very supportive and acknowledge good depth studies. They are prepared to grab good job and internship opportunities.
CMC offers Undergrad Majors and Accelerated MA Program in Psychology, 
The curriculum of CMC is very different from other psychology colleges in California. It is influenced with day-to-day case studies. Students are acknowledged with various practical psychological applications in law, business, politics, and education, 
The whole curriculum is divided into five parts which includes
Foundational Introductory classes of psychology,

Option to choose courses in lower division core

Statistics

Research Methods

Electives
Claremont Mckenna College facilitates its students with immense opportunities to shape a promising future –
Summer Research Program

Internship Programs at CMC

The Leadership Studies Program

The Legal Studies Program

Study Abroad
Key Points
Acceptance Rate –

10%

GPA –

3.3

ACT Score –

31 to 34

SAT Score –

1330 to 1500

Graduation Rate –

93%