Nowadays, MBA plays the vital role in the career advancement of the student & help them to grab good opportunities for the future. Moreover, with new technology, there are various best online MBA Programs in California that provide scheduling and geographic flexibility for learning.
More than 500 universities and organizations are offering online MBA across the country. We have found the best out of that based on affordability, accreditation and quality of lectures.
"As many students are searching for affordable MBA programs in California, so we consider the affordability checkpoint."
To get part of online graduate MBA programs at the colleges in California, there are certain requirements that a student needs to fulfil: – 
List of Online MBA Programs in California
Pepperdine University
Pepperdine's Graziadio Business School is one of the best online business schools in California as its whole curriculum is based on four pillars engagement, strategic, experimental and value-driven learning.
The Institute aims to prepare future leaders who can solve real-world business challenges; meanwhile, all the faculties of Pepperdine University have worked for renowned companies like Honda, Hilton and NASA, which act as an advantage for students.
Various Concentrations offers at Pepperdine Graziadio Business School:
University of Southern California
USC Marshall School of Business introduces hybrid MBA programs with the comprehensive curriculum and top pairing virtual tools.
USC Online MBA has been recognized in U.S. News & World Report, and its classes are based on a futuristic approach, which helps the students to have forward-thinking.
You will get the opportunity to become part of the University strong Alumni Network of 390,000 members, which is spread globally and most important USC Online degree is accredited by AACSB,  
USC Online MBA Application process is diverse which undertakes the following requirements: -
California State University, San Bernardino
CSU San Bernardino is one of the best value online MBA programs, due to its quality education and low tuition rate just about $35000,
CSU offers convenient class times to make it one of the preferable online MBA program for working professionals. This CSU San Bernardino academics is very much segmented, including course work, mentoring, and well-seasoned expert talks.
Awards and Recognition Cal State University, San Bernardino got,
Saint Mary's College of California
Saint Mary College of California is famous for business administration degree online in California. To provide outstanding academics, College have hired the best faculty in which more than 95 percent have the highest degree in their fields.
School of Economics and Business Administration with 80 years of experience has produced various leaders, in 12-month of best fully online MBA program college will train you as per the upcoming market trends, 
Classes are fully engaging with experimental learning, and you will also get part of online discussions of renowned business partners and professors, 
College also have SEBA Graduate Career Service, which will help you in various phases of professional development-
Santa Clara University
Leavey School of Business at Santa Clara University is the best option for aspirants from diverse backgrounds such as Aerospace, finance, technology, politics, healthcare to pursue an online MBA.
The college has got recognition in Silicon Valley for hiring. Various alumni are working with reputed companies like Google, Apple, Tesla; you can easily connect with alumni & step your career to the next level.
Online MBA Faculty at Leavey School of Business is the mix of educators and working professionals from big tech to health care for giving you real-world experience.
Santa Clara University Application Requirements for Online MBA: -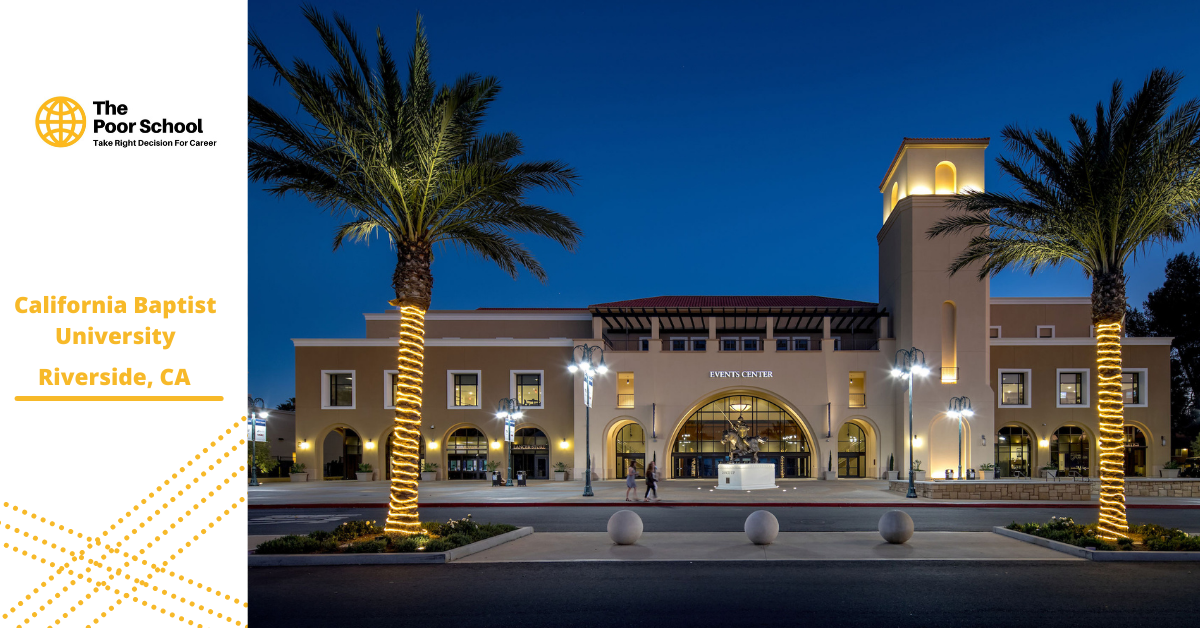 California Baptist University
The DR. Robert K. Jabs School of Business offers an online MBA in California Baptist University; its business school degree is being accredited by ACBSP (Accreditation Council for Business Schools and Programs)
If you worry about online MBA cost in California, CBU offers affordable online MBA programs in California with tuition fees of $ 23,832, a rate of $ 662 per credit hour, which is less than other colleges.
University offers two types of management degree: – MBA – Management, MBA – Accounting and most important, the college offers regional accredited online MBA (regional accreditations includes Western Association of Schools and Colleges, Senior College and University Commission)
California Baptist University Application Requirements for an online MBA: -
University of La Verne
The University of La Verne offers an online MBA in various concentrations such as accounting, Finance, International business, supply chain management, and Health Services Management, which help the students opt for their carrier.
The University of La Verne is also ranked for its affordability for offering online MBA with tuition fees of $ 32000; the academic structure of the college is well structured, which helps the student overcome the market competition.
College of Business and Pacific Management (part of the University of La Verne) faculty are very supportive; the same team of regular class educators also gives lectures in online classes. Thus, for concentrating on every student, the ratio of student and faculty is 14:1.
The students must learn for 33 credit hours and spend 12 hours in a specifically selected concertation.
National University
To boost your entrepreneur journey, National University is one of the best as its curriculum gives depth knowledge regarding analytics and the global business environment compared to other colleges, which is very useful for handling business.
National University provides the opportunity to pursue specific concertation such as Human Resource Management, Financial Management, Supply Chain Management, Integrated Marketing Communication and faculty of the university will provide essential tools for managing the business successfully,
With a 100% acceptance rate, National University does not require work experience, and GMAT or GRE scores, the university fees for an online MBA are $ 28000, which is very less.
For getting the degree, a student must have to complete 54-63 quarter unit of credit, due to which college told the student doesn't think for a short span of 1 year, it will take approx. Three years to complete online MBA Program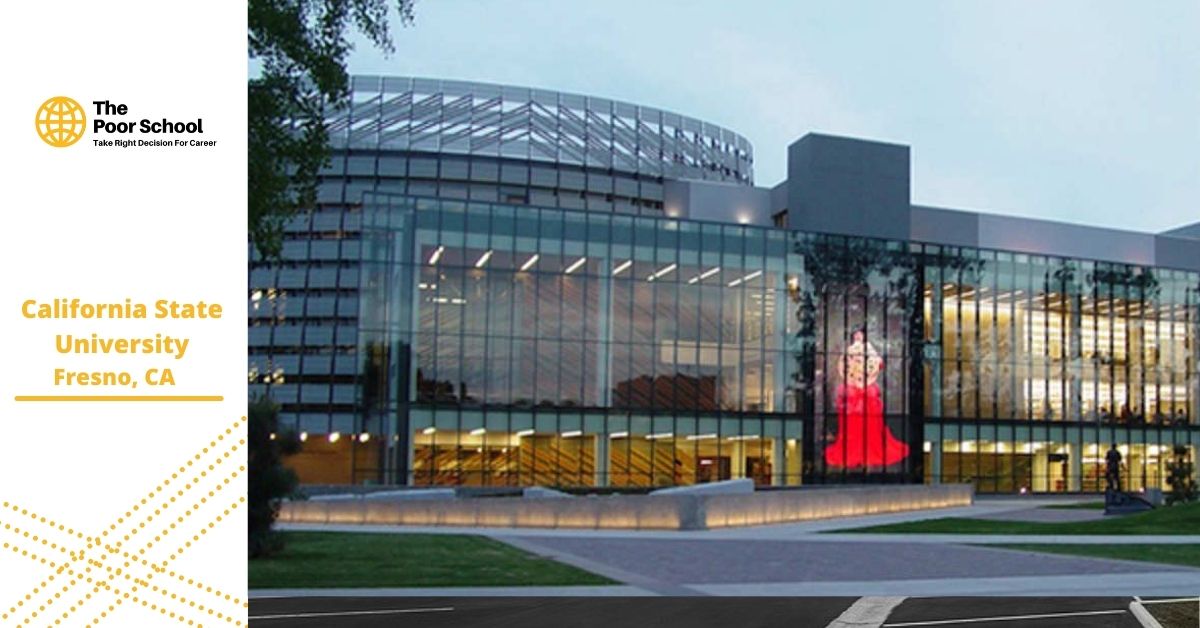 California State University, Fresno
The Craig School of Business is the part of CSU Fresno (Fresno State), its online MBA program has got good ranking in California, its online degree is accredited by AACSB.
CSU Fresno peculiarly prepare its online MBA Program for working professionals, the online program is structure like traditional regular MBA classes which provide full knowledge to the student to learn remotely.
CSU Fresno Online Blended MBA Program is 36 credit hour program with affordable fees of $ 15000 tuition fees.
Brandman University Irvine, California
Bradman School of Business and Professional Studies is one of the least tuition fees online MBA for about $ 24,120.
In 36 credit hour course students from different background are liable to take the admission, in such condition you have to take a foundation course then begins with 36 credit hour program,
University provides updated trend knowledge to the students, which helps them in strategy-making to get an effective solution. 
Bradman University also recommends the student to chooses a particular concentration: -
Brandman University's Online MBA Requirements for Application Acceptance: -
Benefits of Online MBA in California
Today Era is being changed, people are concern about their time, with their job many working professionals prefer online learning,
They can schedule their study hour for learning as per their choice accordingly. In an online learning platform, you get the opportunity to ask doubts. As the professor sees it, they answer them, with which flexibility is one of the options for pursuing online classes of MBA. 
As many of them could not go with MBA regular classes due to fees hike, so online MBA gives you the get your online degree at less cost with reputed institutes and one of the most important, in online classes, there is no quality compromise of academics if you go with top accredited online MBA Programs.
Each degree is strengthened by the number of accreditation bodies partnered. For example, for MBA in the US, AACSB (Association to Advance Collegiate Schools of Business) is one of the bodies that checks various quality then partnered with college.
There are many colleges there online, and AACSB accredits regular degrees.
In an online class, you will meet with students from different educational backgrounds, ages, and countries; sharing experiences with them will increase your networking.
Many of them still rely on a traditional way of getting classes, but now the trend is being changed, so it necessary to become part of it. 
While giving classes, colleges have many tools that in real-time edit the major files; it is a part of technical skill MBA student must have for their future.