Everyone wants the booster in their career to reach higher positions to live luxurious lives and get good earning; MBA is one of that power boosters.
Nowadays, there are many highest paying MBA jobs in the market & employers fond of candidates who are strategically and technically excels. Therefore, the MBA curriculum is structured to make you multitasking and work in any field, including information technology, health care, and investment. 
The duration of MBA degree program is normally two years, but with upcoming requirements of working professional and entrepreneurs, various universities started offering classes on weekdays and online,    
Various MBA Programs offered by University and Colleges in US
Due to high fees of masters, there are various MBA scholarships in US college and universities which laid down the financial burden of the student; you only need to go with very easy process for scholarship application, 
After completing a degree, there are many opportunities in MBA careers; our team comes up with a common FAQ of students for MBA.
What kind of jobs can you get with an MBA?
What are Opportunities for MBA Graduates in USA?
So here is the answer to your queries; we have synchronized some of the best paying MBA Jobs for you: -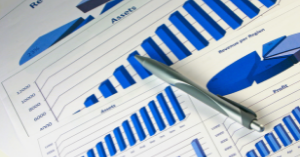 Financial Managers are also known as Business Analyst; their main concern is to regulate the cash flow and expenditure in a corporation. In the MBA program, the candidates are prepared with depth knowledge of financial models that assist them in making vital decisions in asset management, risk management, and financial planning.
They are the important reviver for the company during finance crisis in the organization which makes the employers get the right candidate for such a vital role, due to these reasons it is one of the high paying job for MBA Graduates
Demand for financial Managers are increasing in every industry, such as government, health care, pharma which assumes there will be approximate 700k jobs in the market till 2026.
To represent the company's product as a brand, the marketing manager comes into the role.their responsibility is to create a campaign that attracts the customer and leads to the sale, 
Moreover, marketing managers is also responsible for negations with advertising makers; with less investment, the company can get a good return.
It is one of the most profitable MBA concentration, and the company provide good perks for the success of campaigns, demand of marketing manager is being risen in pandemic time as many companies are traditionally surging their marketing campaign, 
But the new era is of the digital economy; for rapid adoption in digital advertising, companies had invested a lot of money in man force and technology.
As per the stats, digital advertising is booming and will create 30k+ more employment for MBA graduates.
3. Health Service Manager
To improve their hospital quality with full patient satisfaction, hospitals start hiring for the Health Service Manager. In the pandemic Covid 19 for regulating proper management, there is an inevitable rise in their demand.
Solely as doctors are busy in reviving patient for the acknowledgment with an insurance business for claim settlement of patients, hiring new staff as well as medicines stock in hospital and giving a briefing to the directors for the condition of the hospital,
It is one of the best jobs for MBA graduates who want to pursue their carrier in the health sector, and by 2026 the jobs of health service managers will rise to 20%.
4. Information Technology Manager
As per stats, it has been found that there are more than 250,000 MBA jobs in IT industry at present; their responsibility is to integrate advanced technology in an organization as well as monitoring IT Staff and their daily operation.
IT manager is one of the best career options in MBA for the multitasking candidate and has problem-solving skills. With gaining experience for 15 years in this field, you can be promoted to Chief Technical Officer.
If you are having a bachelor related to the computer field, then doing an MBA will upgrade your carrier and earning both.
Investment Banker is a dream job in the MBA profession; due to high salary packages and perks, their role is to regulate the funds for the government and corporations,
Working with time compliance Investment Banker figure out the risk and profits related to the project; one who wants to make a carrier in investment banker should have the ability of number crunching.
Apart from top paying jobs for MBA graduates, there is loopholes in investment bankers' lifestyle, including long working hours and less sleep, but only in the starting phase of your career.
One can't calculate the salary of an Investment Banker as it varies based on the level of position in an organization; for approximation, it is more than $ 185,000.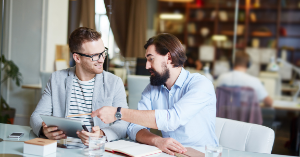 Management Consultant provides a solution to the organization for the marketing, human resource management, and strategy development problem. While doing the job of a consultant, you will get the opportunity to work in different fields such as health care, manufacturing business, etc. Nowadays, some companies are specifying their consultation sector.
There are multiple positions for MBA graduates after completing the degree; why does one go with a consultant position? – its due to job satisfaction and remuneration.
Customer Satisfaction is one of the vital checkpoints while making the product. The organization appoints a Product Manager. Their responsibility is to keep track of the product till its last phase.
Product Manager works with the team of different backgrounds such as marketing, analyst, designers, and researchers; they provide useful inputs for creating a product
To become a successful product manager, one should have good decision-making skills and leadership skills.
At present, the demand for a product manager is 20% in the US, 
8. Business Development Manager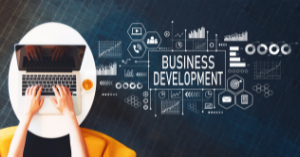 Business Development Manager are the front warriors of any company, their responsibility to pitch new clients and maintain the good relationship with an existing one,
If you love traveling and like to interact with new people, it will be your best post MBA Job; while working as a business development manager, you will get the opportunity to attend networking events and make new contacts. Therefore, your communication skill will play a major role in boosting your business development carrier.
For making carrier in this field, you can get MBA from the reputed college, while doing this job you will get the good salary with some benefits like bonus schemes and a company car for going to the clients.
I hope we have answered your query of highest paying MBA jobs, if you are planning for doing an MBA, we have bookmarked more topics related to the topic, it will help you to make the route map for pursuing the carrier in MBA.